The Lone Star State used to also only get a one-star for its CBD-friendliness rating. Things are a-changin', though. In recent years, the state government has made headway on clarifying and broadening cannabis regulation. So now: Yes, CBD is legal in Texas, but with certain restrictions.
Texas now allows the production and sale of hemp and federally-allowed CBD. On the consumer end (That's you, pal!), it's now legal to possess CBD, as long as it's of the federal-sanctioned kind.
Texas CBD Laws At A Glance
When it comes to CBD in Texas, here are the key things youshould to know:
• Federally-legal CBD (i.e., hemp-derived and with 0.3% or less THC) is legal in Texas.
• Texas's Compassionate Use Program lets qualified patients use CBD with up to 1% THC.
• Recreational marijuana is still illegal in Texas.
• Always buy CBD that comes with a Certificate of Analysis, to prove it's within thelegal THC limits.
• You can legally buy CBD both online and in-person locally.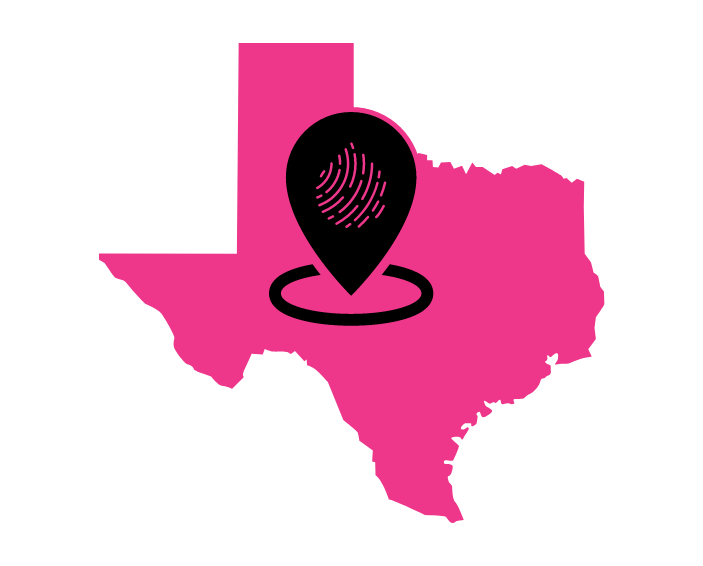 Is CBD Legal in Texas?
You should be happier than a nine-banded armadillo with a belly full of grubs to know that Texas is loosening and broadening its cannabis laws. As mentioned in the lead-in, the state legislature has been cranking out changes to the Controlled Substance Act in the last several years. The new laws and amendments that Texas lawmakers enacted better articulate the state's position on cannabis.
Here's a high-level timeline with the highlights:
The 2018 Farm Bill, which federally legalized industrial hemp and hemp-derived CBD with no more than 0.3% THC, spurred this legislative movement. It had become apparent that there were gaps in the Texas Controlled Substances Act when it came to CBD.
Texas passed SB 339 (2015) and HB 3703 (2019), which established and expanded the Compassionate Use Program. These laws permit a limited medical marijuana program through which qualified patients to access and use cannabis products, including CBD, with up to 0.5% THC content.
In 2019, HB 1325 legalized the cultivation of hemp with 0.3% or less THC as well as the sale and possession of hemp-derived CBD.
The state medical marijuana program got a slight upgrade in 2021 through HB 1535, allowing those with cancer and PTSD to qualify for the program. And the THC limit for medical cannabis products was increased to 1%.
Recreational and non-approved medical uses of marijuana are still illegal in Texas.
Additional legislation is in the works — so stay tuned for future developments in CBD governance!
How To Legally Buy CBD In Texas
Texas is a CBD-friendly zone. (With a state motto of "Friendship" and a state slogan of "The Friendly State," that's only fitting.) As such, you can source your CBD products either at a physical store or at a virtual marketplace.
You have a ton of shopping alternatives. Just be sure to purchase from a reputable retailer. And get a Certificate of Analysis for your products.
Purchase CBD At Brick & Mortar Stores
Because CBD is legal in Texas, you can probably find CBD items locally. Dispensaries, pharmacies, health food stores, and more often carry CBD-infused products. If you want to buy your CBD goodies in person, do some research to locate the shops with the best selection and service.
Buy CBD Online
Some people like to buy their CBD IRL. Others prefer the convenience of online shopping. Lucky you — in Texas, you can take your pick!
Even if you enjoy the experience of physically going into a shop and selecting your CBD products, it's great to have options. This is especially relevant in a place like Texas, where you might not find as many stores as in other states. After all, Texas hasn't been on the CBD bandwagon so long that there's a cannabis co-op on every street corner (like they were a Whataburger or something).
You can safely buy high-quality CBD products online from Pure Craft. In fact, here are some CBD products that're popular near you:
Learn More About CBD Laws In Texas
If you'd like to go into full legal scholar mode and do some more research on CBD laws in Texas, check out these resources.
Texas & CBD Legality — Bottom Line
Not only is hemp-derived CBD with 0.0-0.3% THC federally legal, it's permitted under Texas state law as well. Additionally, Texas's Compassionate Use Program accommodates qualified patients, who're allowed to use CBD with THC levels of up to 0.5%. Other marijuana usage, such as for recreational purposes, is still illegal in the state.
You can legally purchase CBD in physical stores or online in the Lone Star State. Just opt for CBD products that come with a Certificate of Analysis (to confirm it really meets the legally-allowed THC allowance) and from a reputable seller.
Disclaimer
We're not legal professionals or otherwise qualified to offer legal advice. So, while we do our very best to be thorough, up-to-date, and 100% correct, the content above is for informational purposes only. Please also note that the laws surrounding CBD are subject to change. We recommend checking our source(s) to see if the information or legal status have been revised since our content was published.