Oklahoma's given the OK to some forms of cannabis. It's been more receptive to industrial hemp and its derivatives in recent years. Perhaps "Sooner" or later marijuana will enjoy the same warm welcome as hemp.
That said, federally-approved hemp CBD not exceeding 0.3% THC is legal in Oklahoma. The state has a medical cannabis program. All other uses of marijuana are illegal.
Oklahoma CBD Laws At A Glance
When it comes to CBD in Oklahoma, here are the big points you need to know:
• Hemp CBD with 0.3% or less THC is legal.
• There are no possession limits for hemp CBD products.
• You can buy CBD at local stores or online.
• OK has a medical cannabis program for qualified patients.
• Recreational marijuana is illegal.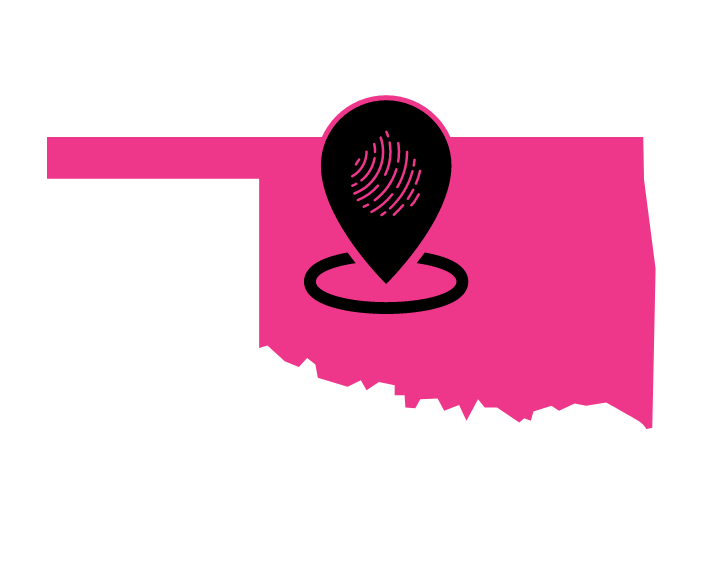 Is CBD Legal in Oklahoma?
Our 46th state actively sought out and punished cannabis users since it was banned in the early 1930s. Ironically, though, Oklahoma pounced on hemp and its CBD oil shortly after the 2014 Farm Bill passed. But, Okies aren't taking as progressive of a stance towards marijuana.
Let's take a look at the rollout of CBD-related laws Oklahoma:
OK jumped in head first with HB 2154. This 2015 law specifically differentiated hemp and its byproducts from marijuana. It also legalized hemp CBD with under 0.3% THC.
HB 1559 (2017) made it clear that a prescription wasn't needed to obtain hemp CBD.
Medical cannabis was ushered in with the passage of SQ 788 in 2018. The resulting law provided a means for the state to administer its medical marijuana program. Oklahoma has one of the most open and accessible medical marijuana programs in the country. There aren't any exclusive lists of qualifying health conditions. All that's needed is for your doctor to recommend that cannabis be part of your care plan. Patients participating in the program can possess a generous (relative to many other states) amount of various marijuana products and plants.
The 2018 Farm Bill federally legalized hemp CBD with no more than 0.3% THC. As, Oklahoma already permitted this kind of CBD, it wasn't much of a change for consumers. On the hemp cultivation and production side of things, there was room for more legislation. HB 2913 created the Oklahoma Industrial Hemp Agricultural Pilot Program.
Apparently, the state was all in with industrial hemp. In 2019, SB 868 sailed through OK's legislature to establish the Oklahoma Industrial Hemp Agricultural Program.
There's growing interest in legalizing recreational marijuana. So don't be surprised if this finds its way to a ballot near you within the next few years.
Can You Legally Buy CBD Products In Oklahoma?
Great news! CBD is readily available in Oklahoma. This means CBD is available at physical establishments as well as virtual shops. All you have to do is decide whether you want to head to the nearest CBD retailer or place an order online. Isn't that awesome?
Purchase CBD At Brick & Mortar Stores
You're likely to find CBD locally in Oklahoma thanks to their CBD-friendly laws. Dispensaries, pharmacies, health food stores and more stock ingestible, edible, and topical CBD products. Look for stores with helpful team members who are well-educated in their CBD selection.
Buy CBD Online
Just because CBD is in reach for Oklahomans doesn't mean you want to — well — reach. If a few clicks of the keyboard is more your speed or you just want options, online shopping is your CBD BFF.
You can safely buy high-quality CBD products online from Pure Craft. In fact, here are some CBD products that're popular near you:
Oklahoma State CBD Laws: A Deeper Dive
Some say knowledge is power. If you'd like to be more CBD powerful, feel free to read up on the legal details of cannabis in your state.
Oklahoma & CBD Legality — Bottom Line
Hemp CBD with 0.3% or less THC is legal. It's easy to find locally in stores as well as online. There aren't any possession limits or mandated age requirements to buy CBD in Oklahoma.
OK has a liberal medical cannabis program. It accommodates any doctor-approved health conditions and permits patients to have generous quantities of marijuana products and plants.
Recreational marijuana is forbidden.
Disclaimer
We're not legal professionals or otherwise qualified to offer legal advice. So, while we do our very best to be thorough, up-to-date, and 100% correct, the content above is for informational purposes only. Please also note that the laws surrounding CBD are subject to change. We recommend checking our source(s) to see if the information or legal status have been revised since our content was published.