Farms and ranches make up nearly 90% of North Dakota's land area. So, it makes sense that the state took advantage of the federal reclassification of hemp as an agricultural commodity.
Industrial hemp and CBD made from it is legal in North Dakota. It must contain no more than 0.3% THC.Medical marijuana is legal for qualifying patients. Recreational marijuana is currently illegal.
North Dakota CBD Laws At A Glance
Here are the key points you need to know when it comes to CBD in North Dakota:
• Hemp-derived CBD with up to 0.3% THC is legal.You can buy legal CBD in stores or online.
• Marijuana-derived CBD products are only legal for qualifying patients through the state medical marijuana program.
• You need a license to produce hemp.
• Recreational marijuana is illegal.
• Possession of up to 0.5 ounces of marijuana has been decriminalized. You will get a fine, though.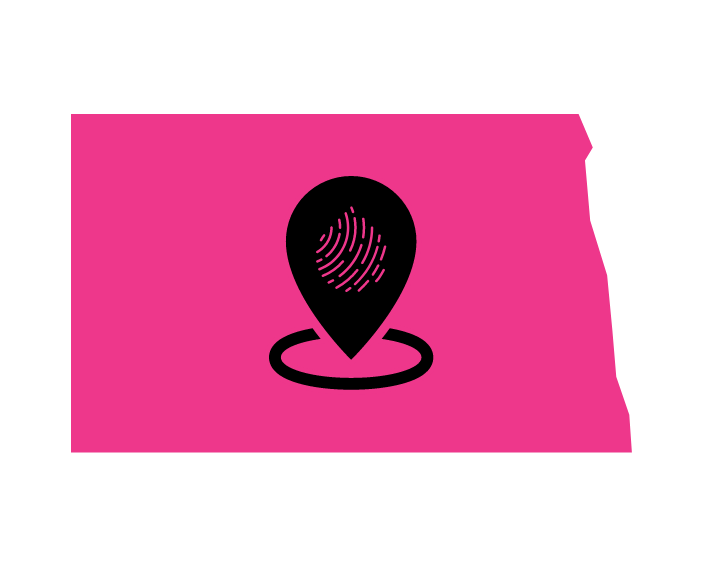 Is CBD Legal in North Dakota?
Industrial hemp and CBD are now legal in North Dakota, but the Peace Garden State wasn't always so cannabis kumbaya. After it passed legislation banning cannabis way back in the 1930s, it remained prohibited for decades.
Here's what's changed in North Dakota laws in recent years on the hemp, CBD, and marijuana front.
In 2016, the North Dakota Compassionate Care Act, aka Measure 5, legalized medical marijuana. Under the act, patients with debilitating medical conditions can seek a doctor's certification to purchase cannabis at a state-licensed dispensary.
Industrial hemp was legalized when House Bill 1349 was passed in 2019. It defines hemp as an agricultural commodity and puts the North Dakota Department of Agriculture in charge of regulating the North Dakota Hemp Program. And, it requires a license for hemp production.
To align its scheduling of controlled substances with House Bill 1349, House Bill 1113 removed hemp from the state's definition of marijuana in 2019.
House Bill 1050 reduced marijuana possession penalties in North Dakota. The penalty for first-time possession of up to 14 grams of marijuana is now an infraction with a $1000 fine. Possession of more than 14 grams or consumption of marijuana carries criminal charges and higher fines. The law doesn't specify penalties for marijuana derivatives such as CBD oil.
Recreational marijuana is currently illegal, but legislation is aiming to change that as of early 2021. Considering that penalties for marijuana possession have recently been reduced, ND is a state to watch as it warms up to cannabis.
How To Buy CBD in North Dakota Legally
Don't fret — North Dakota is a CBD-friendly state. Hooray! You can shop for CBD products at your local CBD retailers or head online. Either way, the marketplace has loads of options. Just be sure to locate a trustworthy seller and you're good to go!
Can You Buy CBD At Brick & Mortar Stores?
Grabbing CBD-infused products while you're at the health food store or pharmacy may be an option in North Dakota. So is stocking up at dispensaries or other retailers. Be sure to solicit recommendations from friends, family, and wellness professionals — you only want to patronize the best local CBD vendors.
Can You Buy CBD Online?
Federal law says it's legal to mail hemp-derived CBD oil with 0.0-0.3% THC to all 50 states. So, while CBD has the badge of legal approval in North Dakota, you may still prefer the convenience (and selection) of heading to your nearest virtual CBD marketplace.
This is great news for those in ND who're looking for options. CBD products are readily available, at your fingertips!
You can safely buy high-quality CBD online from Pure Craft. Check out these CBD products that're popular near you:
Where Can You Get More Info On North Dakota's CBD Laws?
That's a good question! We can tell you've donned a thinking cap. Your best bet is to go straight to the sources: North Dakota's CBD and cannabis governing bodies (and all the documentation they've churned out on this subject).
North Dakota & CBD Legality — Bottom Line
Hemp-derived CBD is legal for all in North Dakota. Marijuana-derived CBD is legal for patients who have a medical marijuana card.
The penalty for possession of up to 0.5 ounces of marijuana is a $1000 fine. Recreational marijuana is currently illegal. That includes CBD that exceeds the legal limit of 0.3% THC content.
Disclaimer
We're not legal professionals or otherwise qualified to offer legal advice. So, while we do our very best to be thorough, up-to-date, and 100% correct, the content above is for informational purposes only. Please also note that the laws surrounding CBD are subject to change. We recommend checking our source(s) to see if the information or legal status have been revised since our content was published.