The Tar Heel state is a bit of a heel when it comes to cannabis legality. While North Carolina's onboard with hemp CBD, its marijuana laws are stricter than most other states.
The federally-allowed hemp CBD with 0.3% or less THC is legal in NC. The state doesn't have a medical cannabis program but does permit some therapeutic use of low-THC, high-CBD. Recreational and medicinal marijuana is illegal.
North Carolina CBD Laws At A Glance
Are you up to speed on North Carolina's CBD-related rules? Here are the main things you should know:
• Hemp CBD with 0.3% or less THC is legal in NC.
• There are no possession limits for CBD.
• You have to be at least 18 to buy CBD in this state.
• CBD-infused foods and beverages are prohibited.
• Smokable CBD is allowed.
• North Carolina has no medical cannabis program but does allow the use of low-THC, high-CBD cannabis in certain, very limited cases.
• All marijuana — medical and recreational — is illegal.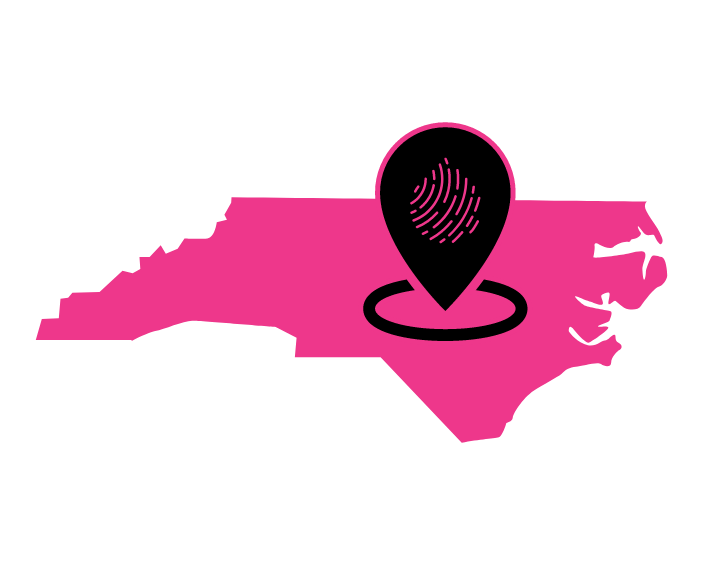 Is CBD Legal in North Carolina?
It may seem counterintuitive that a state that's so anti-marijuana is as open and liberal with its hemp CBD. But that's exactly the sitch in NC. Let's take a quick look at how the state's CBD-related cannabis laws unfurled over the years:
In 1977, North Carolina decriminalized cannabis. First-time offenders in possession of under one ounce of marijuana no longer faced prison time. Instead, this misdemeanor carried a $100 fine.
The North Carolina Epilepsy Alternative Treatment Act was passed in 2014 (HB 1220) and amended the following year (HB 766). This law legalized the use of certain hemp extracts — ones with no more than 0.9% THC and at least 5.0% CBD — for the treatment of epilepsy that was unresponsive to traditional medicines. It didn't, however, create any sort of program or way for patients to legally buy CBD.
SB 313, passed in 2015, authorized the establishment of an industrial hemp pilot program. It also defined cannabis with 0.3% or less THC as hemp (as opposed to marijuana). In 2016, HB 992 further clarified the research mission and regulatory processes for the pilot program.
Skip ahead to the 2018 Farm Bill. This legislation made hemp-derived CBD with no more than 0.3% THC legal at the federal level. North Carolina doesn't have any explicit laws on the books legalizing the sale, possession, or use of hemp CBD. So, it's a legal gray area for retailers and consumers. That said, state law enforcement isn't rounding up and arresting shopkeepers or CBD enthusiasts.
North Carolina is actively trying to push its industrial hemp program forward. Look for future legislation that makes the pilot program permanent and provides a framework for cultivating, selling, and buying CBD products.
How To Buy CBD in North Carolina Legally
Don't fret. Despite its position on marijuana, North Carolina is a tacitly CBD-friendly state. You can shop for hemp CBD products at your local CBD merchants or head online. Either way, the marketplace has loads of options. Just be sure to locate a trustworthy retailer and you're golden.
Can You Buy CBD At Brick & Mortar Stores?
Grabbing CBD-infused products while you're at the health food store or pharmacy may be an option in North Carolina. So is stocking up at dispensaries or other retailers.
North Carolina doesn't require CBD sellers to get a license. This means you could have an overwhelming array of products to buy and places to buy from. So, be sure to solicit recommendations from friends, family, and wellness professionals — you only want to patronize the best local CBD vendors.
Can You Buy CBD Online?
Federal law says it's legal to mail hemp-derived CBD oil with 0.0-0.3% THC to all 50 states. So, while CBD enjoys legal approval in North Carolina, you may still prefer heading to your nearest virtual CBD outlet.
This is great news for those in North Carolina who are looking for options. A vast selection of CBD products is readily available, at your fingertips! And, of course, internet shopping is convenient as heck.
You can safely buy CBD online from Pure Craft. Check out these high-quality CBD products that're popular near you:
Learn More About CBD Laws In North Carolina
If you'd like to go into full legal scholar mode and do some more research on CBD laws in North Carolina, check out these resources.
North Carolina & CBD Legality — Bottom Line
You can totally stock up on CBD like an eastern gray squirrel with acorns. As long as the CBD products you're buying comply with federal rules (i.e., hemp-derived and containing no more than 0.3% THC), you're good to go.
North Carolina doesn't have a medical marijuana program. It has decriminalized cannabis and forged a way for some epilepsy patients to therapeutically use certain low-THC, high-CBD products.
Marijuana use is illegal in NC.
Disclaimer
We're not legal professionals or otherwise qualified to offer legal advice. So, while we do our very best to be thorough, up-to-date, and 100% correct, the content above is for informational purposes only. Please also note that the laws surrounding CBD are subject to change. We recommend checking our source(s) to see if the information or legal status have been revised since our content was published.