Among the magnolia blossoms and eastern brown pelicans in the Louisiana landscape, hemp is making a comeback. After over 75 years of being prohibited, it's returning to agriculture and is now legal in the form of CBD oil and products.
Yes, CBD oil is legal in Louisiana.It must be made from industrial hemp and can't exceed 0.3% THC content. The state has a streamlined medical marijuana program. Recreational marijuana is illegal, though some municipalities are starting to decriminalize possession.
Louisiana CBD Laws At A Glance
When it comes to CBD in Louisiana, here are the big points you need to know:
• CBD made from industrial hemp with 0.3% THC or less is legal in Louisiana.
• You must be 18 to purchase CBD.
• Patients with a doctor's recommendation can purchase cannabis products including CBD with higher THC content from a dispensary.
• Use of marijuana outside of the medical marijuana program is illegal.
• A licence from the state's Department of Agriculture and Forestry is required to grow, transport, or process industrial hemp.
• A license from the Office of Alcohol and Tobacco Control is required to sell CBD products.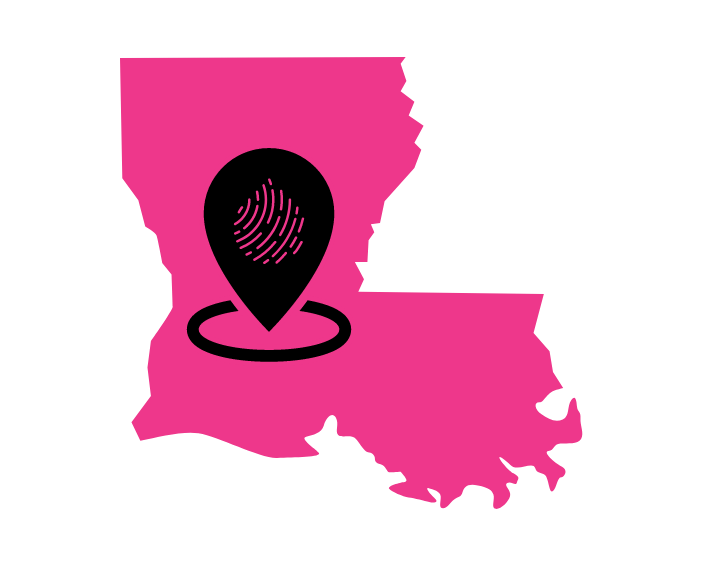 Is CBD Legal in Louisiana?
While late to the CBD game compared to some other states, Louisiana has been swift in developing its medical marijuana, hemp, and CBD laws.
Louisiana has largely recognized the medicinal benefits of cannabis for decades, but it took time to develop a functioning program. In their current medical marijuana program, no card or special license is required as doctors send recommendations directly to the dispensary. Pretty nifty, huh?
Here's a snapshot of notable cannabis-related regulations in the Pelican State.
Louisiana had skirted around the idea of a regulated medical marijuana program since the 1990s. It finally came to fruition in 2016. Senate Bill 271 created a regulatory system for growing and dispensing cannabis to patients with qualifying conditions.
In 2020, House Bill 819 expanded Louisiana's medical marijuana program. It allows doctors to use their professional judgement to recommend marijuana for patients with any debilitating condition.
Although the 2018 Farm Bill federally legalized CBD sourced from hemp, Louisiana law still classified industrial hemp products as cannabis products. This put CBD in a legal gray area. It also left the CBD market unregulated. In 2019, HB 491 legalized and spelled out clear regulations, making CBD legal in Louisiana with rules for producing and selling it.
Louisiana's industrial hemp plan was approved by the USDA in 2019 — the first of any state hemp program to be approved. Through the plan, anyone involved in growing, transporting, or processing industrial hemp must have a license from the Louisiana Department of Agriculture and Forestry.
LA's medical marijuana program got yet another expansion when House Bill 391 took effect in 2022, which gives patients access to marijuana flower in addition to the already approved products like gummies and metered-dose inhaler.
LA's medical marijuana program got yet another expansion when House Bill 391 took effect in 2022, which gives patients access to marijuana flower in addition to the already approved products like gummies and metered-dose inhaler.
No state laws have passed to date legalizing marijuana for recreational use. However, New Orleans has decriminalized possession of small amounts of marijuana.
As Louisiana seems set on getting back to its hemp-growing roots and making industrial hemp a cash crop, watch for new laws and policies pertaining to hemp and CBD.
How To Legally Buy CBD In Louisiana
Louisiana is a CBD-friendly zone. (Happy face!) As such, you can source your CBD products either at a physical store or at a virtual marketplace. You have a ton of shopping alternatives, but be sure to purchase from a reputable retailer.
Purchase CBD At Brick & Mortar Stores
Because CBD is legal in Louisiana, you can probably find CBD items locally. Hemp shops, pharmacies, health food stores, and more often carry CBD-infused products. If you want to buy your CBD goodies in person, do some research to locate the shops with the best selection and service.
Buy CBD Online
Some people like to buy their CBD IRL. Others prefer the convenience of online shopping. Lucky you — in Louisiana, you can take your pick! And even if you enjoy the experience of physically going into a shop and selecting your CBD products, it's great to have options.
You can safely purchase high-quality CBD products online from Pure Craft. Wanna know what CBD products folks in your neck of the woods are buying? Check out these goodies that're a big hit with your community:
Where Can You Get More Info On Louisiana's CBD Laws?
That's a good question! We can tell you've got the ol' thinking cap on. Your best bet is to go straight to the source: Louisiana's CBD governing body (and all the documentation they've churned out on this subject).
Louisiana & CBD Legality — Bottom Line
From the Big Easy to rural wetlands, CBD oil is legal in Louisiana. It has to follow the tune of the law, which says it must be made from industrial hemp and contain no more than 0.3% THC. CBD is available in stores or online.
Higher-THC CBD made from marijuana is available for medicinal use with a doctor's recommendation, along with other cannabis products. Possession, sale, distribution, or production of marijuana is illegal.
You need a license to buy, produce, transport, or sell legal hemp and hemp-derived products.
Disclaimer
We're not legal professionals or otherwise qualified to offer legal advice. So, while we do our very best to be thorough, up-to-date, and 100% correct, the content above is for informational purposes only. Please also note that the laws surrounding CBD are subject to change. We recommend checking our source(s) to see if the information or legal status have been revised since our content was published.