The Hawkeye State honed in on CBD laws in 2020, making hemp products with up to 0.3% THC legal.
So, yes, CBD is legal in Iowa. It's gotta be made from hemp and not exceed the 0.3% THC limit, though. Iowa also has a medical cannabis program. The state's strict laws prohibit marijuana use.
Iowa CBD Laws At A Glance
When it comes to CBD in Iowa, it's good to know what's what. Like feathers, stick these in your cap for easy recall:
• Hemp-derived, USDA-compliant CBD products with up to 0.3% CBD are legal.
• You can shop for CBD locally or online.
• Medicinal CBD is legally available for medical cannabidiol registration cardholders.
• The maximum amount of THC that can be a patient's 90-day supply of CBD product is 4.5 grams.
• Recreational marijuana is illegal. Penalties include criminal charges and hefty fines.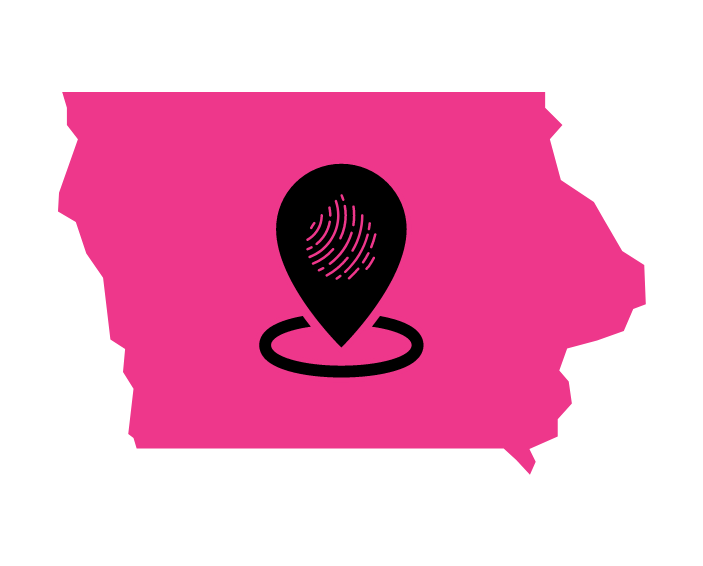 Is CBD Legal in Iowa?
While they may have been reluctant to legalize CBD in Iowa at first, it's approved and widely available now. The legalization of CBD in Iowa was long anticipated — some might even say overdue considering the 2018 Farm Bill made industrial hemp products legal. So, for a time, it remained illegal to sell, purchase, or possess CBD in the state, even though Uncle Sam said it was a-okay.
IA is still holding back on recreational marijuana or decriminalization. Its medical marijuana program was modified. However, this may have resulted in many patients having access to less medicinal CBD than they previously had available to them.
Here's the short version of notable hemp and cannabis laws in Iowa.
Considering the slow adoption of federal-legal hemp CBD, it may come as no surprise that Iowa has stringent marijuana laws. Marijuana has been outlawed since 1923 and hasn't made a comeback.
Iowa's Medical Cannabidiol Act, aka SF 2360, passed in 2014. It legalized CBD products with 3% or less THC by weight for patients with intractable epilepsy.
SF 2360 didn't create a dispensary system for medical CBD, so patients had no way to legally obtain it. So, HF 524 was signed in 2017. It tasked the Iowa Department of Public Health with regulating the Iowa Medical Cannabidiol program.
The 2018 Farm Bill didn't change Iowa's state law, which defined CBD as a controlled substance. This changed in 2019 with the passing of the Iowa Hemp Act. The act legalized the production of hemp, but sale, purchase, and possession were still a legal gray area. And, the act didn't technically take effect until it was approved by the USDA in 2020.
In 2020, CBD got the green light when HF 2581 specified stores could sell hemp products that don't exceed 0.3% THC content. The hemp used in the products must comply with the Iowa Hemp Act and USDA regulation. So, no CBD in food, beverages, or dietary supplements. Smokable CBD products are specified as illegal and punishable by criminal charges.
Can You Buy CBD Products Legally In Iowa?
Iowa has given the green light CBD. You're free to buy and use federally-sanctioned CBD products here.
This also means Iowans can shop online or locally for their CBD items. The good news is — between physical stores and virtual markets — tons of CBD shopping options are available. Just be sure to find a trustworthy retailer.
Can You Buy CBD At Brick & Mortar Stores?
CBD seems to be everywhere these days. You may spy it on the shelves of your nearest hemp shops, health and wellness shop, pharmacies, or other stores in Iowa. Which is awesome if you like to "look at products with your hands" or discuss them with (hopefully) knowledgeable staff. You really needn't look elsewhere for your CBD products if you don't want to.
Are you a medical cannabis shopper? If so, you should know that there's one state-licensed medical cannabis manufacturer in the state, five licensed dispensaries, and a cap on how much THC can be in a patient's 90-day supply.
Can You Buy CBD Online?
No need to stress if you're looking for CBD in Iowa and don't feel like hitting the local venues. Hemp-derived CBD oil with 0.0-0.3% THC can be legally mailed to the 50 states according to federal law. So, all you need to do is order your CBD online. Pretty easy, right? (And VERY convenient, too!)
You can safely purchase CBD online from Pure Craft. Need some inspiration? These high-quality CBD products are popular in your area:
Learn More About CBD Laws In Iowa
If you'd like to go into full legal scholar mode and do some more research on CBD laws in Iowa, check out these helpful resources.
Iowa & CBD Legality — Bottom Line
Hemp-derived CBD oil containing up to 0.3% THC is legal in Iowa. It can't be added to food, beverages, or dietary supplements. (Sorry, no CBD kombucha or snacks.)
Higher-THC CBD might be available through the Iowa Medical Cannabidiol program. Since there's a limit on the total amount of THC that can be in a 90-day supply of CBD, the THC-content depends on a patient's dosage needs.
Recreational marijuana and smokable CBD are illegal.
Some local stakeholders and senators are pushing for cannabis reform, so keep your eye on the hemp, marijuana, and CBD laws in Iowa.
Disclaimer
We're not legal professionals or otherwise qualified to offer legal advice. So, while we do our very best to be thorough, up-to-date, and 100% correct, the content above is for informational purposes only. Please also note that the laws surrounding CBD are subject to change. We recommend checking our source(s) to see if the information or legal status have been revised since our content was published.