Hemp and Connecticut go waaay back. In fact, they go all the way back to the days when the land we know as the United States were just 13 original colonies. Hemp was a major crop back in those days.
All that ended when federal prohibition of cannabis kicked in. But, Connecticut picked up where it left off with hemp and welcomed it back into the local landscape. With a booming hemp economy, it may come as no surprise that CBD made from hemp with 0.0-0.3% THC is legal in Connecticut.
Recreational marijuana is A-OK in the Constitution State, and the state has a medical marijuana program.
Connecticut CBD Laws At A Glance
When it comes to CBD in Connecticut, here are the big points you need to know:
• You can legally buy hemp-derived CBD and high-THC CBD.
• Hemp CBD can be purchased at a variety of local retail locations and online retailers.
• Qualifying patients age 18 and over are eligible for the state Medical Marijuana Program.
• You need a license to grow or process hemp in Connecticut.
• You do not need a license to sell CBD.
• Connecticut law differentiates hemp from marijuana.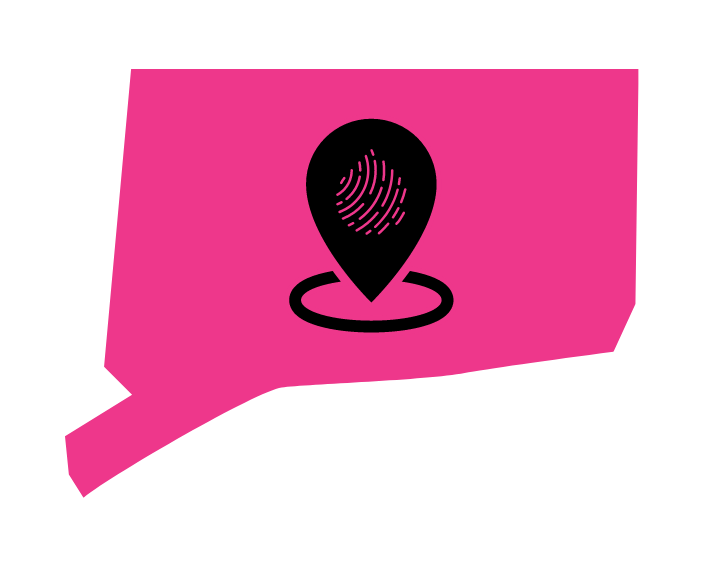 Is CBD Legal in Connecticut?
Leave it to a wise, old state like Connecticut to clearly spell out the do's and don'ts of cannabis in state statutes. Let's take a walk through the history of cannabis in Connecticut law to see how we got to the here and now:
Marijuana possession was decriminalized in 2011 through the passing of SB 1014, An Act Concerning the Penalty for Certain Nonviolent Drug Offenses. Under the act, possessing less than one-half ounce of marijuana is an offense punishable by a $150 fine. Fines increase for repeat offenses. Not bad considering you could previously face up to a year in prison and hefty fines.
An Act Concerning the Palliative Use of Marijuana, or HB 5389 was signed into law in 2011. It made medical marijuana available for patients with qualifying conditions. In 2012, it was expanded on to include more qualifying conditions. Marijuana CBD is legal for patients under the state's medical marijuana program.
Connecticut was ahead of federal law on legalizing industrial hemp. In 2015, HB 5780, An Act Legalizing Industrial Hemp, made hemp and hemp products (including CBD) legal for cultivation, production, sale, and purchase.
Through SB 893 in 2019, the state launched an agricultural hemp pilot program in 2019. In 2020, changes were made to comply with federal requirements issued by the USDA. Now, CT hemp producers have one license regardless of whether they grow or process hemp.
Connecticuters said "hemp, hemp, hooray!" when recreational marijuana was legalized in July 2021 through the Responsible and Equitable Regulation of Adult-use Cannabis Act, or SB 1201. Adults 21 and over can now carry up to one and a half ounces of cannabis and have another five in a secure location, like at their home. Those excited to grow their own will be able to do so in 2023.
Is It Legal To Buy CBD In Connecticut? Here's What You Need To Know
Happily, CBD's legal in Connecticut. So, you're going to face the tough decision (It's an easy choice, really!) of getting your CBD goods online or in person. This shouldn't present any problems because there are plenty of reputable retailers and product offerings available to you.
Can You Buy CBD At Brick & Mortar Stores?
You can legally buy CBD in Connecticut, so consider swinging by a neighborhood health food store or smoke shop for your CBD products. It may even be possible to pick up your fave CBD-infused items on your next pharmacy run or trip to the farmers market. You'll need to explore your local sellers a bit, though, to ensure you're getting the best available products and services.
Can You Buy CBD Online?
Did you know that it's 100% legal to ship hemp-derived CBD with 0.3% or less THC to every US state? Cool, huh?
This definitely works in your favor! Even though you live in Connecticut, and can get CBD at that brick and mortar on the corner, you might discover better options online. For many, this is still their preferred way to stock up on CBD products. What did folks do before the internet?!
When you're ready to browse the online aisles, check out Pure Craft's full selection of superior CBD goodies. If you need some inspiration, here are CBD products that people in your area love:
Additional Resources: CBD Laws In Connecticut
Laws vary from state to state. So ya might want to double-triple-quadruple check you've got the deets for Connecticut straight. You can find all the info you could possibly want (and then some?) direct from the source:
Connecticut & CBD Legality — Bottom Line
You're in the clear to buy and use CBD in Connecticut, and it's available at all sorts of local vendors (gas stations, health food stores, etc). You can even buy CBD online, so long as it meets the federal requirement of having 0.3% or less THC content. Higher-THC options can be picked up at dispensaries for patients enrolled in the state's medical marijuana program and adults 21 and over.
Disclaimer
We're not legal professionals or otherwise qualified to offer legal advice. So, while we do our very best to be thorough, up-to-date, and 100% correct, the content above is for informational purposes only. Please also note that the laws surrounding CBD are subject to change. We recommend checking our source(s) to see if the information or legal status have been revised since our content was published.