If you're here and curious about Arizona CBD laws, you probably know that CBD has some pretty amazing benefits. You might also be wondering if CBD is legal in Arizona. Well, it is!
Epic landscapes and thriving cities with amazing food scenes make Arizona a haven for outdoor enthusiasts and urban dwellers alike. It's warm reception towards CBD, just might push it over the top, though.
Arizona CBD Laws At A Glance
When it comes to CBD in Arizona, here are the big points you need to know:
• CBD is legal! Yay!
• A state law passed in 2020 allows CBD derived from the genus cannabis plant.
• Federal law allows CBD derived from hemp with 0.3% or less THC.
• Marijuana dispensaries may carry CBD products.
• Other retailers, such as health food stores and pharmacies, may also carry CBD products.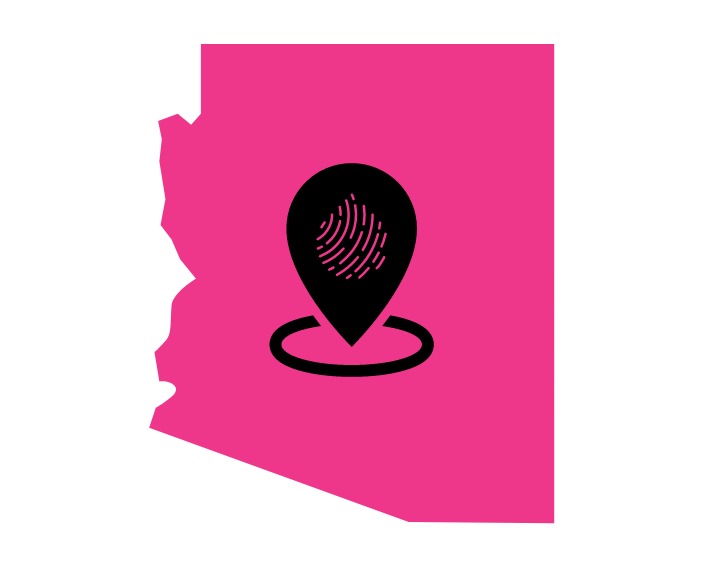 Laws On CBD In Arizona
Arizona residents have seen fluctuations in laws about CBD for medical and recreational use since the passing of Proposition 203, aka the Arizona Medical Marijuana Act (AMMA) in 2010. Marijuana was clearly spelled out as legal for medical use then.
However, CBD remained a grey area until the 2018 Farm Bill was passed, legalizing hemp-derived CBD with 0.3% or less THC. Now that this law is in place, there's no debate that Farm Bill compliant CBD is legal in Arizona.
CBD is legal in Arizona, and retailers and dispensaries can stock it. In November 2020, Proposition 207 passed. This measure made marijuana and products derived from the genus cannabis legal for recreational use for adults. That means even CBD with THC over 0.3% is legal in Arizona.
Is CBD Legal In Arizona? CBD Shopper's Guide
Looking to purchase CBD in Arizona? You're in luck! CBD products are legally available at stores and dispensaries. Assuming they have Wi-Fi in The Grand Canyon State— and we're pretty sure they do — you also have online CBD stores at your fingertips. Simply locate a trustworthy retailer and take your pick of shopping methods.
Purchase CBD At Brick & Mortar Stores
There's a lot of things to love about Arizona, and local access to CBD is one of them. You might spy items containing CBD on the shelves of your local Whole Foods, Sprouts, or pharmacy.
Thanks to Arizona's Proposition 207, adults 21 years old and over can now purchase CBD at marijuana dispensaries. Since the quality of CBD products can vary widely, seek out stores and dispensaries with knowledgeable staff and a good selection.
Buy CBD Online
The great state of Arizona makes it easy to purchase CBD in person, but you might find it more convenient to shop online. Whether you can't find your favorite CBD products in stores or prefer the ease of filling a virtual cart, online shopping for CBD is a great option in Arizona. Just remember that with a vast selection of CBD products out there, quality is key.
You can safely buy high-quality CBD products online from Pure Craft. In fact, here are some CBD products that're popular near you:
Additional Resources: CBD Laws In Arizona
The laws surrounding CBD and hemp products are actually pretty interesting in Arizona. First, medical marijuana was legalized in 2010 through the AMMA. The thing is, extracts such as CBD aren't mentioned in the proposition. (We double-checked.)
This lack of clarity led the American Civil Liberties Union (ACLU) to file a lawsuit when law enforcement claimed extracts such as CBD weren't covered under the AMMA. A judge eventually ruled that it was legal for medical use in 2014.
There was some legal back-and-forth in the following years about whether CBD was legal in Arizona, which we won't bore you with. Arizona lawmakers must've learned from the previous decade of CBD-induced drama. They made sure Proposition 207 clearly states that extracts derived from the genus cannabis are allowed under the law. Industrial hemp products are not.
Basically, they're letting the federal Farm Bill fill the gap for hemp-derived CBD that contains 0.3% or less THC.
Get nerdy on the details of CBD laws in Arizona at these sources:
Arizona's CBD Laws — Bottom Line
State and federal laws make it clear that you're free to enjoy CBD in Arizona. And you can buy it in person or online, with or without a medical marijuana card. Hooray for options!
Disclaimer
We're not legal professionals or otherwise qualified to offer legal advice. So, while we do our very best to be thorough, up-to-date, and 100% correct, the content above is for informational purposes only. Please also note that the laws surrounding CBD are subject to change. We recommend checking our source(s) to see if the information or legal status have been revised since our content was published.